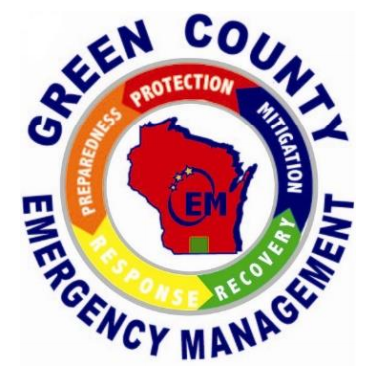 A joint press release from Green County Public Health and Green County Emergency Management announced the formation of a task force to look at re-opening Green County.
"The challenges of the COVID-19 pandemic are far from over," stressed RoAnn Warden, Director of the Green County Public Health Department. "We do feel, however, that we can begin to move forward to re-open Green County."
This recommendation for re-opening Green County came from the Green County Emergency Operations Center (EOC) during their Friday, May 15th, 2020 meeting. The recommendation comes one day after Green County Public Health issued a local order enacting the same provisions of the state's safer at home order.
The Green County EOC will be contact stakeholders to start meeting next week to begin the planning for the safe re-opening Green County on or before May 26, 2020.
"Our goal to help get everyone on the same page as we move forward," said Warden.