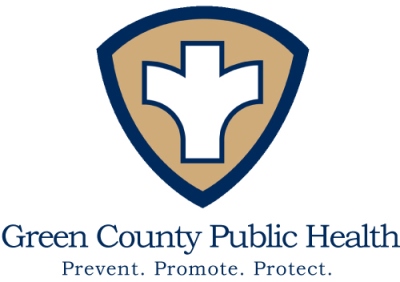 In less than 24 hours after the State Supreme Court overruled the extension of the Safer at Home Order, Green County Public Health issued an order enacting similar provisions.
This Public Health Order followed similar orders in neighboring counties, Dane and Rock. This Green County Public Health Order shutters restaurant dining rooms once again until May 26th.
ORDER OF THE GREEN COUNTY PUBLIC HEALTH DEPARTMENT
MAY 14, 2020
PLEASE BE ADVISED: Violation of, or failure to comply with, this Order is a crime punishable by fine, imprisonment, or both pursuant to Wis. Stats. §§ 252.03 & 252.25.
WHEREAS, the Green County Public Health Officer finds the following:
An easily transmissible viral infection known as the novel coronavirus (SARS‐CoV‐2) that causes an
acute respiratory disease known as COVID‐19 has resulted in a worldwide pandemic involving over 4.3
million sick world‐wide, and almost 300,000 deaths.
COVID‐19 is present and being actively transmitted throughout Green County, and as of the date of
this order, there are 39 confirmed positive cases, 1 hospitalization and a recent increase in positive
cases.
The most effective way to prevent, control and suppress COVID‐19 is for State Officials and the State
Legislature to work together and implement a state‐wide approach. That has not occurred, and
therefore it is reasonable and necessary to take local actions pursuant to the authority vested in the
Local Public Health Officer under Wis. Stats. §§ 252.03 and 252.25.
An effective, reasonable, and necessary means of slowing the spread of COVID‐19, continuing to
flatten the curve, keeping our hospital resources from being overwhelmed, and saving the lives of the
residents of Green County is to impose a local safer at home order consistent with DHS Emergency
Order #28.
As the rate of transmission declines, it may be advisable and safe to "open back up" consistent with
the Badger Bounce Back plan, local data and modeling, and in a way consistent with and implemented
by DHS Emergency Orders #34 and #36, "Interim Order to Turn the Dial."

NOW THEREFORE, according to the authority granted to the Local Public Health Officer under Section
252.03 of the Wisconsin Statutes, I, the Green County Public Health Officer do hereby adopt the
provisions of Wisconsin Department of Health Services Emergency Orders #28, #34, and #36, which are
reasonable and necessary for the prevention and suppression of the COVID‐19 disease in Green County,
and are hereby adopted as an Order of the Green County Public Health Department. This order is
effective immediately, and shall remain in effect until 8:00 a.m. on Tuesday, May 26, 2020.

IT IS SO ORDERED.

RoAnn Warden
Green County Public Health Officer