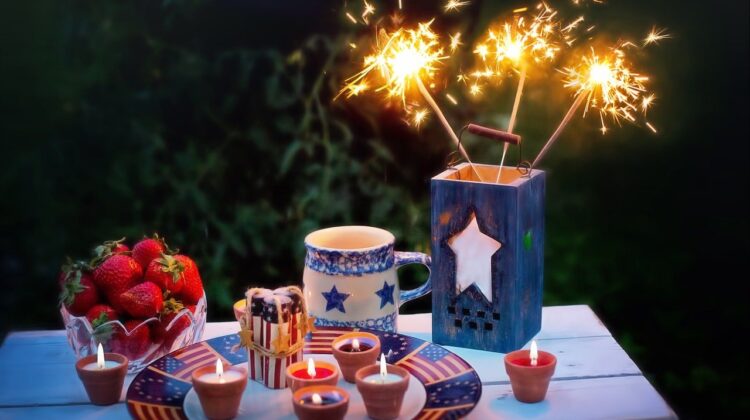 If you aren't grilling out today, there are some great food options available in Monroe. While a lot of restaurants are closed today in observance of Independence Day, a good number remain open, and there will be special food options available in Twining Park.
Food options that will be available at Twining Park:
10am – 9pm Ribeye, Prok Chop Sandwiches, Loaded Baked Potato and Hamburgers sold by Koning Maple Lane Center
10am – 10pm Hot Dogs, Brats, Cotton Candy, Sno-Cones & Popcorn served by Knights of Clumbus
10am – 10pm Creme Puffs & Grilled Cheese Sandwiches with secret sauce served by Boy Scout Troop 180
11am – 1pm Pizza & Breadsticks from Vince's Restaurant by Green County Leaders Splashpad Committee
Monroe Restaurants Confirmed Open on the 4th of July:
Monroe Restaurants Closed on July 4th:
Amy's Corner Cafe – Closed on Sunday, July 4th
Bullets – Bonnies – Doyles Irish Pub – Closed July 4th – July 6th
Chocolate Temptations – Closed on Sundays
Fitness Nutrition Center – Closed on Sundays
Friendly Bar & Grill – Closed July 4th
Jim's Backyard BBQ – Closed on Sundays
Leisure Lanes – Closed July 4th
Mad Charlie's Cafe – Closed July 4th
Minhas Kitchen – Closed July 4th
North Side Pub and Grill – Closed July 4th – July 6th
Pancho and Lefty's Outlaw Grill – Temporarily Closed
Perks Cafe – Closed Sundays
Ratskeller at Turner Hall – Temporarily Closed
Suisse Haus Food and Spirits – Closed July 4th and 5th
The Garden Deli, Inc. – Closed July 4th
This list is current based on information that was gathered by eatMonroe. Information on this page is subject to change as businesses may alter their plans and/or specials for various reasons. If eatMonroe is made aware of a change, this post will be updated. Please contact the specific restaurant for details.