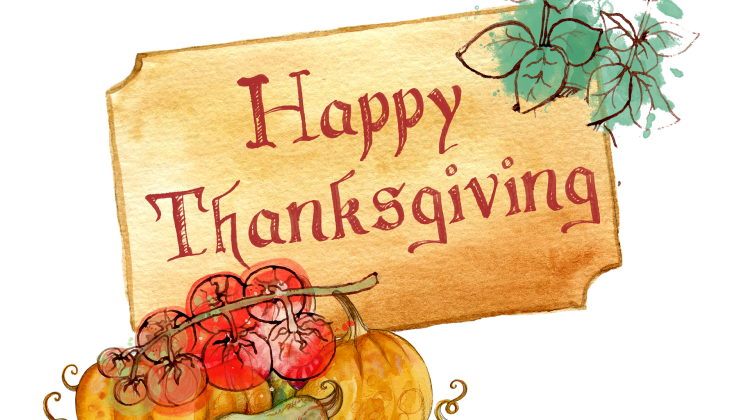 This year Thanksgiving might look a little different due to COVID-19 precautions. If you find yourself in Monroe, and don't want to make food at home, here are some Thanksgiving updates from area Monroe WI Restaurants. I will update this list as restaurants advertise promotions or announce closures.
Monroe Restaurants that are Open on Thanksgiving:
Blue Ox – Open 10:30am – 3pm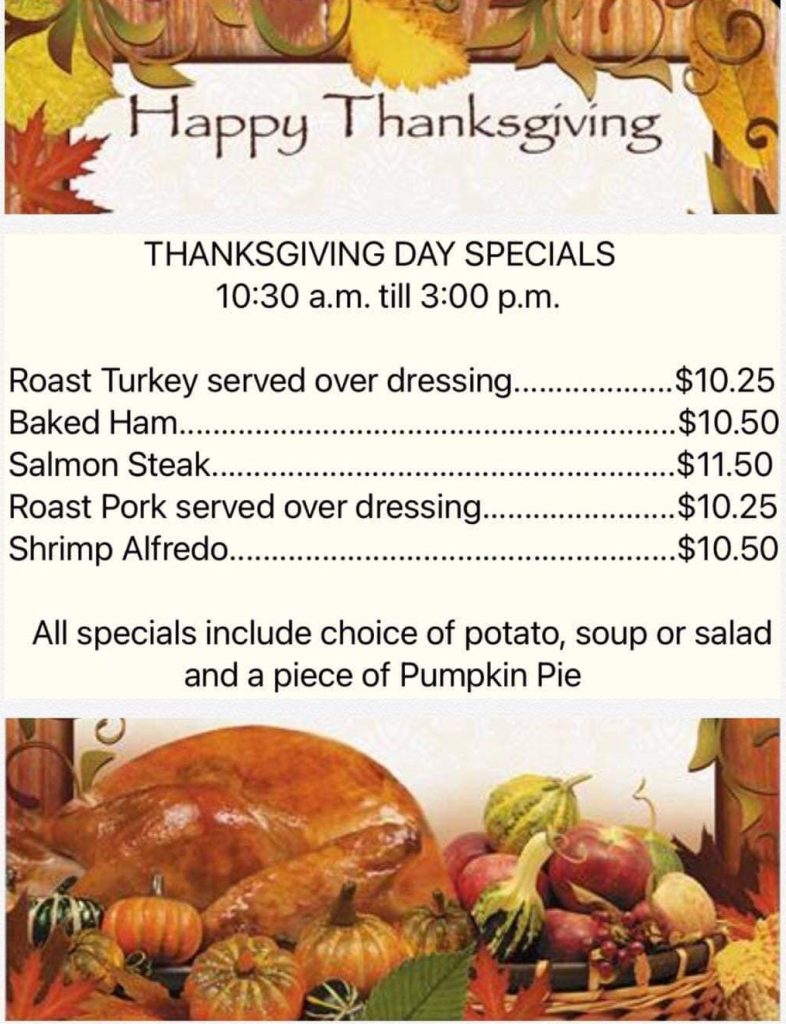 Buggyworks Restaurant & Pub – Special Thanksgiving Meal
From their Facebook page: "We're going to do a little something different for Thanksgiving. We are offering a meal available for take out at no cost (tips appreciated and split between volunteer staff and a charity tbd). Regardless if you're experiencing economic hardships, cannot see your family, working an essential or frontline job or just want to take it easy we got you…no questions asked."
Menu so far is Turkey Breast, Green Beans, Mashed Potatoes and Gravy. Pick up will be scheduled between 4 and 5pm Thursday. Contactless delivery may be available. Contact them directly at 608.426.6445 to arrange meals.
Swiss Alps Restaurant – 7am – 3pm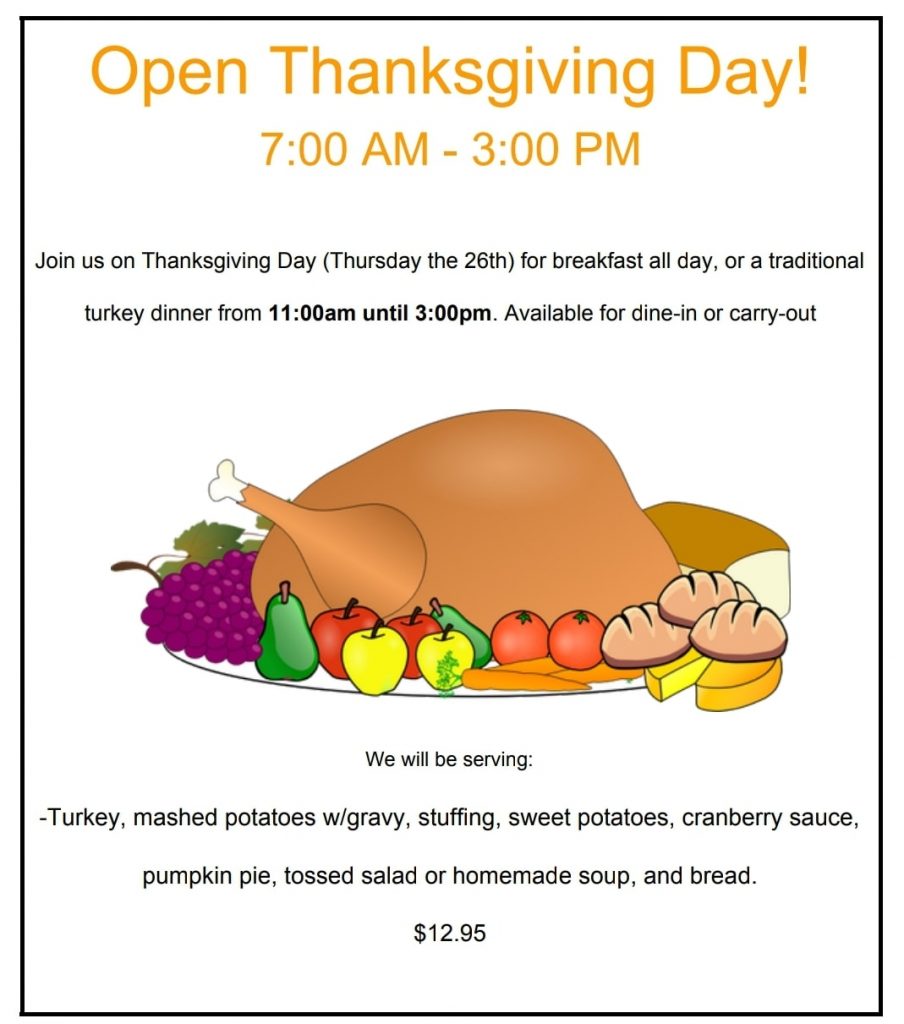 Thanksgiving Related Specials
The following restaurants have Thanksgiving themed specials around Thanksgiving, but may be closed on Thanksgiving Day itself.
Amy's Corner Cafe – Offering Thanksgiving Dinner all day on Wednesday 11/25. Closed on Thanksgiving Day.
Bennett's Junction House – Wednesday 11/25 Special is Thanksgiving Sandwich (Slice of Turkey on top of Texas bread topped with turkey gravy, served with mash potatoes, gravy, & Sweet Corn)
Mad Charlie's Care – Seasonal Pasty (Turkey, Sweet Potatoes, dried cranberries and turkey gravy).
Swirl Station – Cinnamon Ice Cream for your Thanksgiving dessert! Pints are $6.99
Restaurants that are Advertised as Closed on Thanksgiving
Amy's Corner Cafe – Closed Thanksgiving Day
Bullquarian Brewhouse, LLC – Closed Thanksgiving Day
Dairy Queen Grill & Chill – Closed Thanksgiving Day
Luna Maya Mexican Restaurant – Closed on Thanksgiving Day, will reopen on November 27
Minhas Kitchen – Will be reopening on Friday, November 27
North Side Pub & Grill – Closed Thanksgiving Day
Pancho & Lefty's – Closed until November 27
Perks – Closed November 25 – 30
Taco Martinez – Closed November 26-28
The Garden Deli – Closing at 5pm on 11/25 for the holiday.
Vince's Restaurant & Pizzeria – Closed Thanksgiving Day
Information shared in this post is subject to change. We will do our best to keep this post up to date. If you would like your restaurant's details added to this page or changed, please contact us.