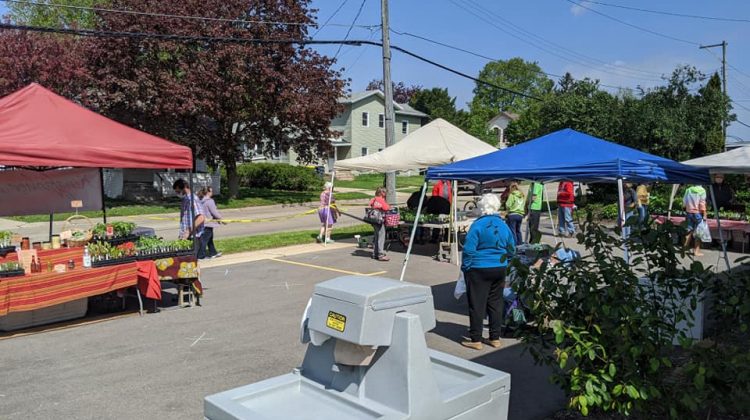 Opening day of the 2020 Outdoor Main Street Monroe Farmers Market occurred this past Saturday, May 16th. The Market which usually starts the beginning of May was delayed due to COVID-19 Pandemic. Organizers had to find a new location due to issues obtaining a city permit. The Main Street Monroe Farmers Market ended up in the Monroe Arts Center parking lot, a few blocks from its normal location on the Historic Square.
In answering a question about the change of location, representatives for the market explained "the city of monroe [sic] is not currently accepting any special event permits. We would have had to close down a street which isn't the case in a private parking lot."
Beyond the change of location and starting a few weeks late, the outdoor market had other precautions in place including:
One-way traffic thru the market
Requiring masks for all vendors and shoppers
Handwashing station and hand sanitizer available
Physical distancing markings on the ground to encourage proper distance between shoppers
Limited to only food related vendors
Sharing vendor item lists prior to the market to encourage early orders
In addition to the precautions put in place by Main Street Monroe, some vendors had contactless boxes for collecting money from shoppers.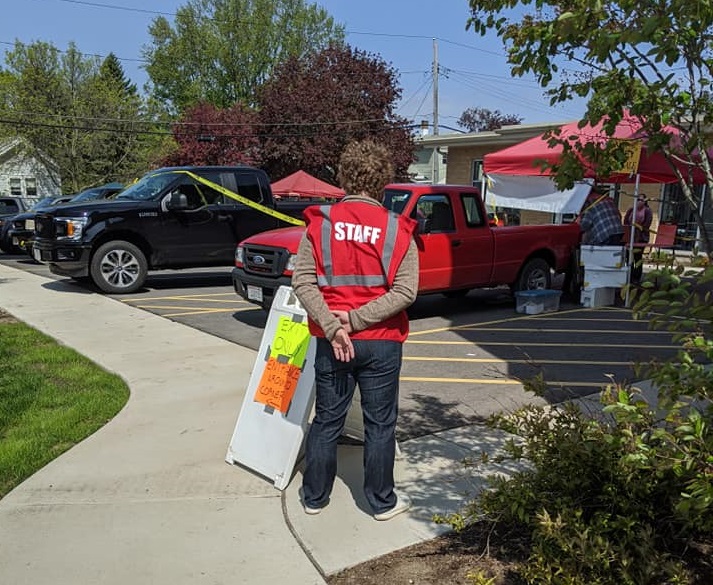 Marketgoers were greeted by familiar vendors featuring a variety of items. As with any early season outdoor market, produce was limited. Vendors had a wide variety of plant starters, jams, honey, baked goods, and beef. Rumor has it there may have been asparagus and rhubarb available; however, this was not confirmed.
Vendors included:
Here and There Farm – Plants and Canned Goods
Rise and Shine Farm – Homemade James and Pickles
Fields of Promise
Hartwig Harvest – Popcorn, Frozen Berries, Blanched Green Beans
Holmstrom Honey – Honey, Jam, and Maple Syrup
Cool Cow Corner Farm – Beef
Kingfisher Farm – Plants and Spinach
Karen Kulas Bakery
John Ebersol
Chucks Culture Cumulus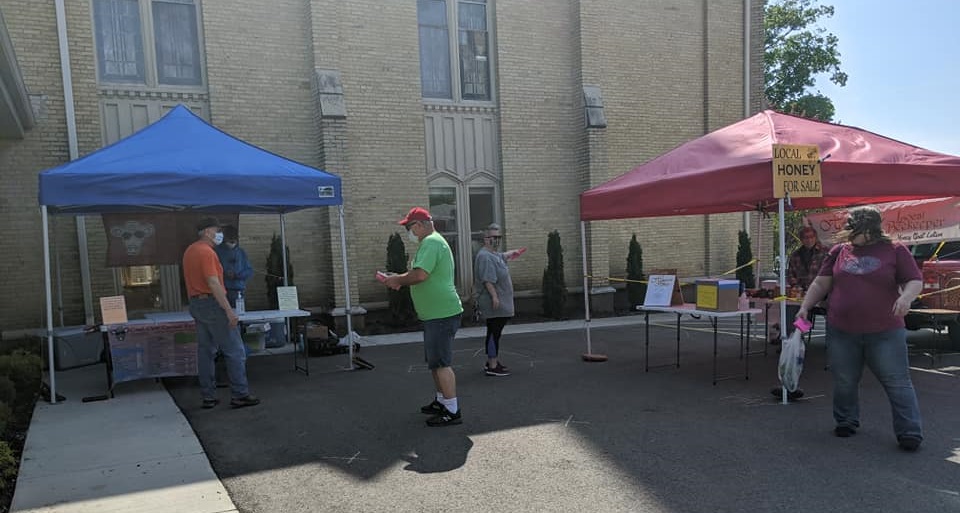 If you want to check out the Main Street Monroe Farmers Market, for the foreseeable future, it will be held Saturdays 8am – 1pm in the Monroe Arts Center parking lot. Check out the Main Street Monroe Farmers Market Facebook page for up to date information, as Main Street Monroe Farmers Market website has not been updated based on the changes for 2020.