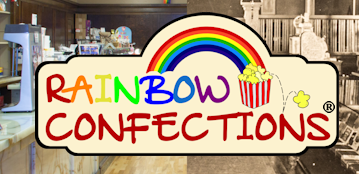 Rainbow Confections announced this evening that they will be re-opening to offer pickup and carry out again starting on Wednesday, April 29th.
They plan to open the window in their door and sell ice cream and fudge for customers to take home. In addition they will start making kettle corn and Moo-vie Time popcorn on Wednesday and will expand their options based on customer demand.
Rainbow Confections plans to be open 2pm-6pm Wednesday through Saturday.
Rainbow Connections had closed indefinitely on Saturday, March 21st due to the Covid-19 Pandemic.