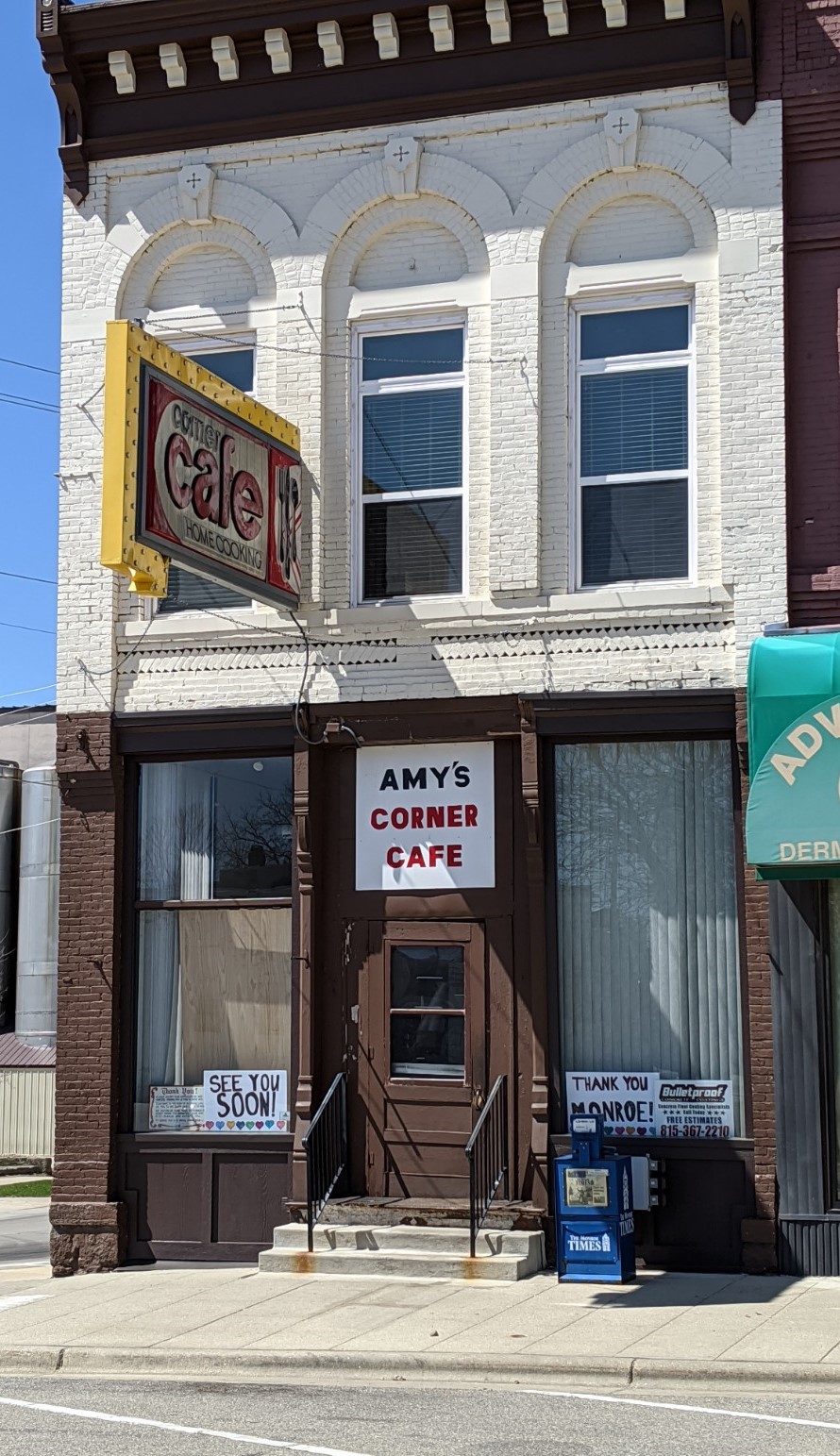 Amy's Corner Café announced today that it will be temporarily closing after service on Saturday due to the COVID-19 Pandemic. The announcement was placed on Amy's Corner Cafe Facebook Page today.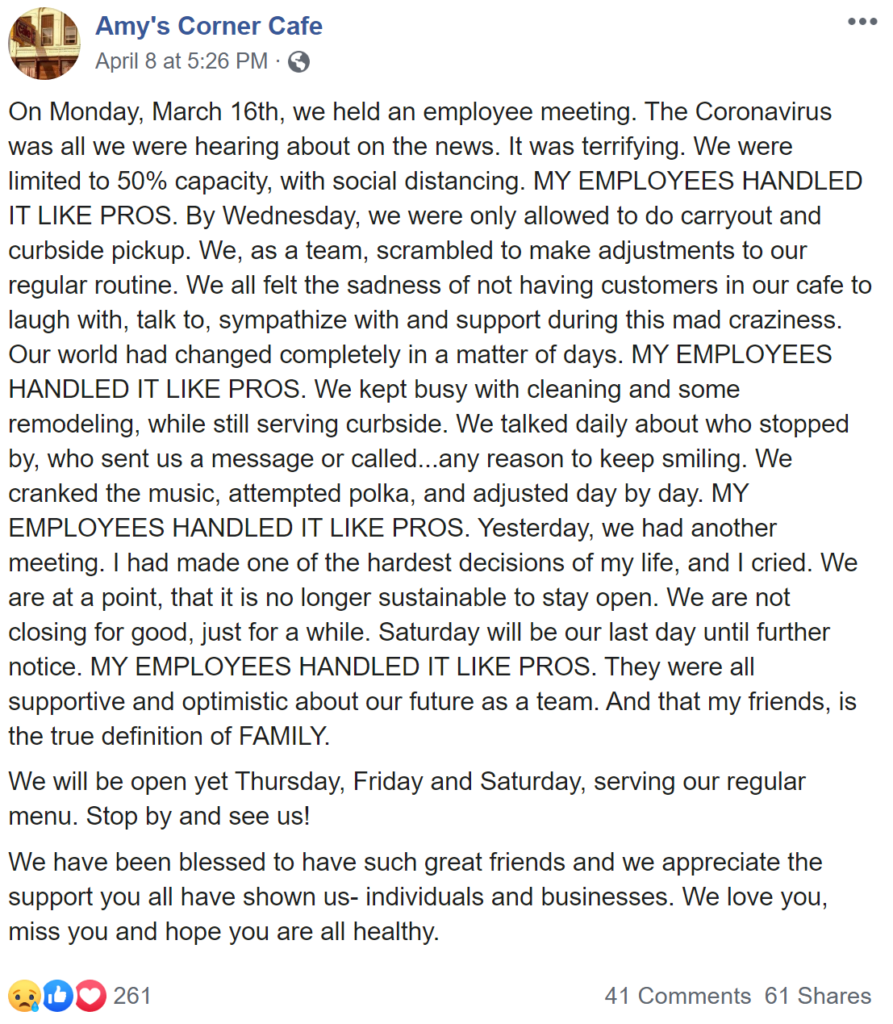 Here is the text of the Facebook post in case you can't view the above image:
On Monday, March 16th, we held an employee meeting. The Coronavirus was all we were hearing about on the news. It was terrifying. We were limited to 50% capacity, with social distancing. MY EMPLOYEES HANDLED IT LIKE PROS. By Wednesday, we were only allowed to do carryout and curbside pickup. We, as a team, scrambled to make adjustments to our regular routine. We all felt the sadness of not having customers in our cafe to laugh with, talk to, sympathize with and support during this mad craziness. Our world had changed completely in a matter of days. MY EMPLOYEES HANDLED IT LIKE PROS. We kept busy with cleaning and some remodeling, while still serving curbside. We talked daily about who stopped by, who sent us a message or called…any reason to keep smiling. We cranked the music, attempted polka, and adjusted day by day. MY EMPLOYEES HANDLED IT LIKE PROS. Yesterday, we had another meeting. I had made one of the hardest decisions of my life, and I cried. We are at a point, that it is no longer sustainable to stay open. We are not closing for good, just for a while. Saturday will be our last day until further notice. MY EMPLOYEES HANDLED IT LIKE PROS. They were all supportive and optimistic about our future as a team. And that my friends, is the true definition of FAMILY.

We will be open yet Thursday, Friday and Saturday, serving our regular menu. Stop by and see us!

We have been blessed to have such great friends and we appreciate the support you all have shown us- individuals and businesses. We love you, miss you and hope you are all healthy.

Facebook Post
As the announcement indicated, Amy's Corner Cafe had been serving via carry out and cubside pickup.