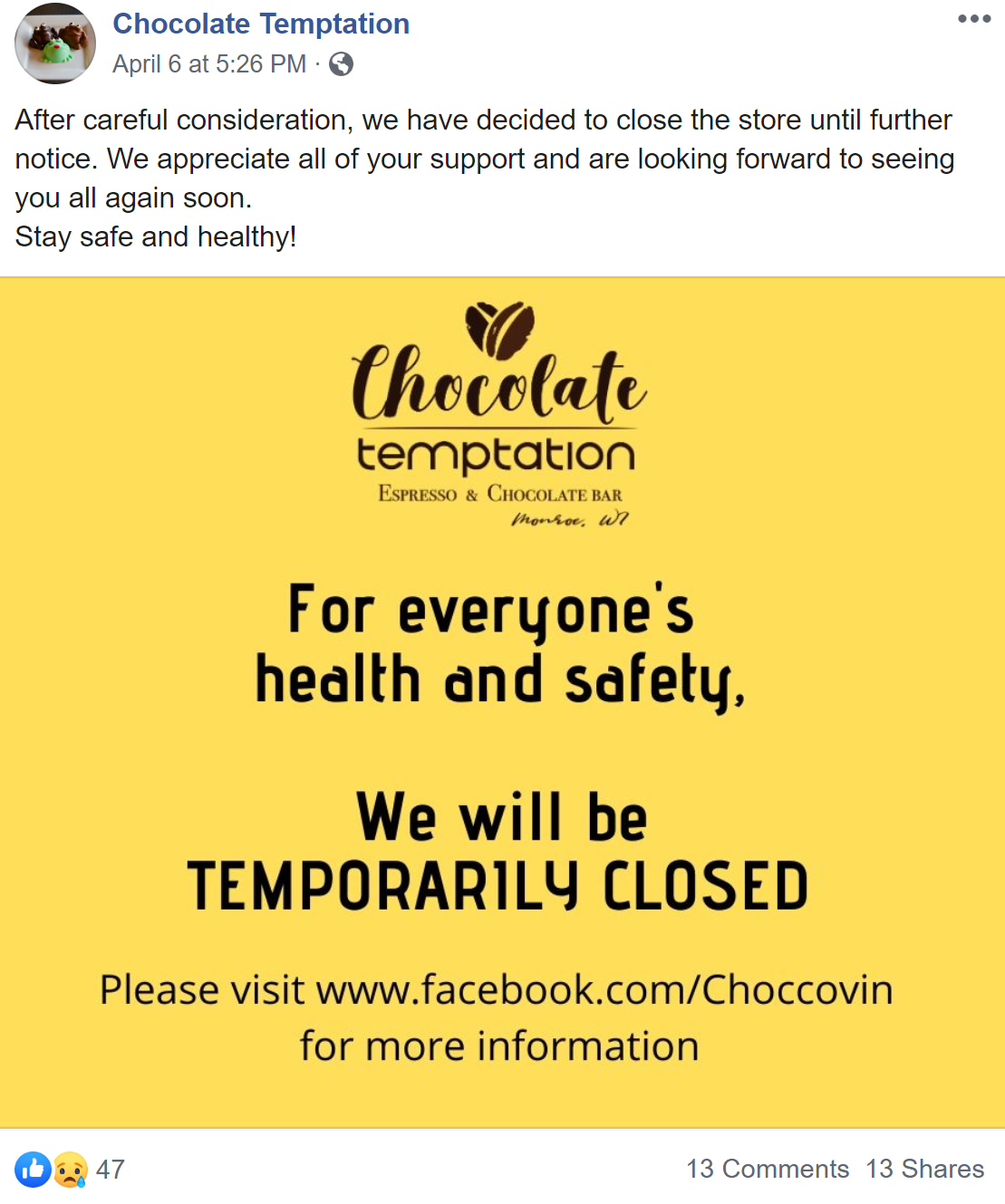 Chocolate Temptation announced today that they will be closing temporarily due to the COVID-19 Pandemic. The announcement was made on Facebook this evening.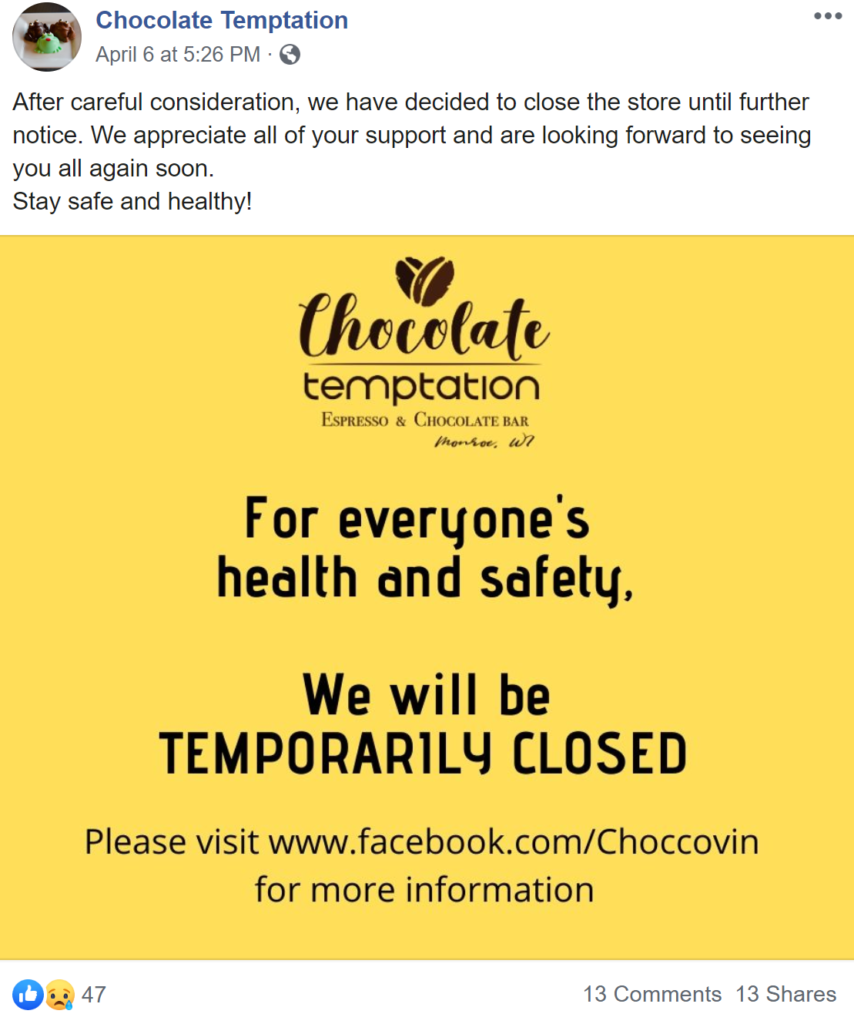 Here is the text of the Facebook post in case you can't view the above image:
After careful consideration, we have decided to close the store until further notice. We appreciate all of your support and are looking forward to seeing you all again soon. Stay safe and healthy!

Facebook Post
Chocolate Temptation had been serving customers via carry-out and curbside pickup.