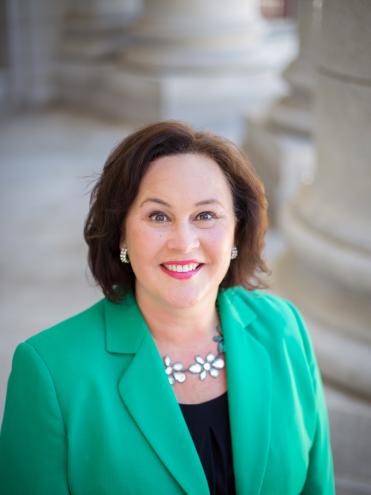 Stephanie Klett, Secretary of the Wisconsin Department of Tourism from 2011 – 2019 and currently President and CEO of VISIT Lake Geneva, was honored by the Wisconsin Restaurant Association with an Award of Merit for her many contributions to the hospitality industry and tourism in Wisconsin.
Klett was presented the award at the Association's annual Awards Gala, held at the Italian Community Center in Milwaukee on March 10th.
Klett was recognized for her accomplishments in elevating Wisconsin as a tourist destination and for her unending enthusiasm and dedication to the State of Wisconsin and its tourism industry.