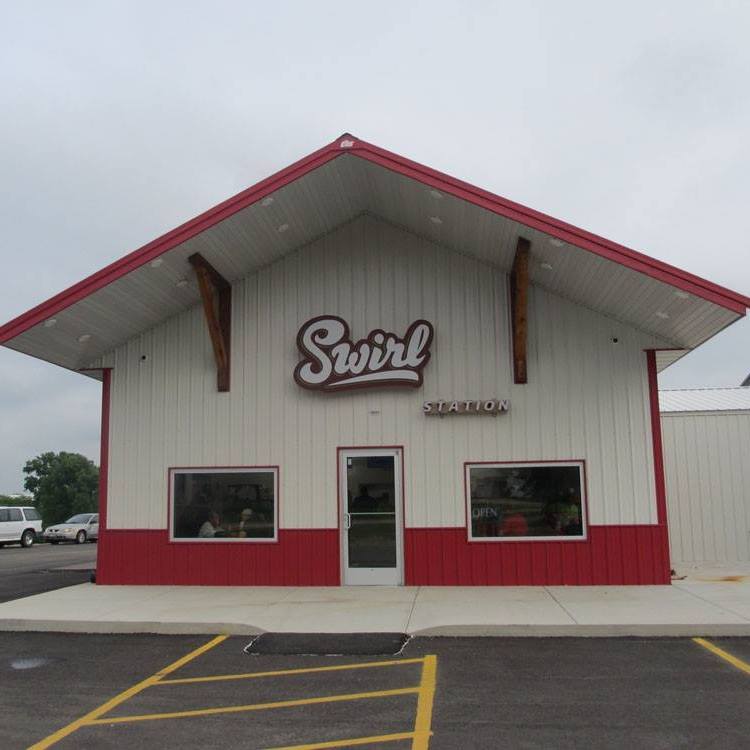 The Swirl Station closed on 7/30/2023.
The Swirl Station is the newest Ice Cream Shop in the Monroe WI area. We offer both soft serve and regular ice cream and more!
Business Genre: American, Family, Fast Food, Ice Cream, Pizza
Long Business Description:
It all started with Jim Becker brainstorming about offering a little something extra to Monroe. And that makes sense because that's what we're all about. When Jim decided to build a new location for KK Lawn & Sport and County KK Tire, he realized the community could use easier access to quality hardware, as well as the opportunity to select from the biggest fastener and belt selection in town. So he decided to put a Hardware Hank franchise into the new KK building, so no one has to drive out of town to get the best tools and supplies.
But why not something extra on top of that? Why not give families a destination for a tasty meal and an even tastier dessert? Jim had always wanted to open an ice cream parlor someday. He decided that "someday" is now, and the idea for Swirl Station was put into action. Family is important to Jim and all those who work for him. Now families from the greater Monroe community can enjoy the best ice cream around, while receiving amazing customer service, surrounded by a fun atmosphere, just a short drive away.
Whether you're making a special trip for treats or getting some scoops for the road after doing business with our hardware store, we want you to leave with a smile on your face. We live in a great community, and we love to make it more enjoyable for everyone every day.
Business Website Address:https://swirlstation.com/
Business Phone Number: (608) 325-3300
Business Address:
W5485 County Hwy DR
Monroe, WI 53566
Services Provided: Drive Thru, Dining In, Online Ordering
Reviews of Swirl Station:
Based on 166 reviews