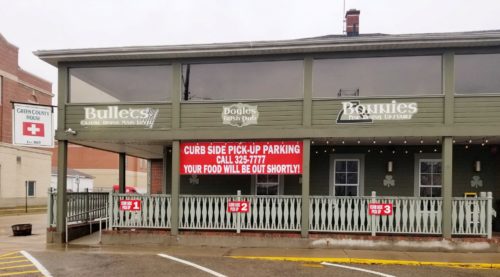 Whether you're in the mood for a cold beverage, a delicious pizza, or steak & lobster, the Green County House has it all!
Business Genre: American, Family, Pizza
Long Business Description:
The Green County House was built in 1864 and since then has gone through many exciting changes and additions. Jim Doyle "Bullet" and his wife, Kay, ran the establishment as a bar with bands on the weekends starting in 1979. In 1981 they introduced food to the bar and two years later, opened a full sit-down restaurant that served delicious pizzas, sandwiches, and appetizers. The bands on the weekends weren't as popular anymore so they turned the bar area into an Irish theme and named it Doyle's Irish Pub. There was still an open space on the 2nd level, and in 1987, Jim and Kay decided to open it up for fine dining and private parties. This came to be known as Bonnie's, Kay's real first name (Kay is her middle name which she is mostly known for). In 2008, their son Patrick, took over the restaurant and became the owner. Many remodel changes were made, but the quality of food and service remains the same!
Business Website Address: https://www.bulletsrestaurant.com/
Business Phone Number: (608) 325-7777
Business Address:
1301 15th Avenue
Monroe, WI 53566
Services Provided: Curbside Pickup, Delivery, Dining Room
Reviews of Bullet's Restaurant: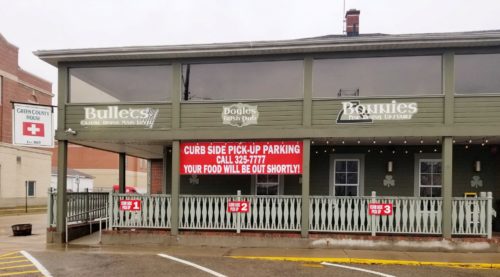 Based on 357 reviews